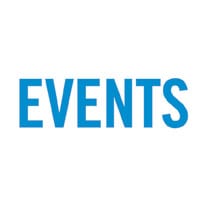 Big Brothers of Greater Vancouver (BBGV) has announced the opening of a new office in Surrey, BC. This new location strengthens BBGV's presence in the community and offers a single location for inquiries, volunteer interviews, match meetings, and more.
To celebrate the opening of this new office, BBGV is holding an 'Open House' event:
When: Wednesday, September 12, from 3 to 7 p.m.
Where: Big Brothers of Greater Vancouver (Surrey Office) #102-7380 King George Blvd
"We are delighted to announce the opening of our new Surrey Office", said Valerie Lambert, Executive Director of Big Brothers of Greater Vancouver. "With this new office, we hope we are able to provide further convenience and support to families and volunteers in the Surrey community. Furthermore, there is currently a two-year wait list of children in Surrey, most of whom have been waiting so long that they are at risk of never being able to get a Big Brothers at all. These children are in their formative years, and could really benefit from a Big Brother as they go through adolescence. The goal with the new Surrey office is not only to provide more support to local families, but we hope to encourage anyone who has ever thought of volunteering to visit our office to learn more about the opportunities."