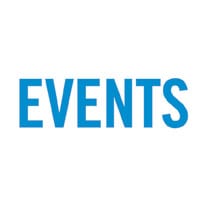 There are lots of fun activities at your local Delta library during Science Literacy Week – September 17 – 23.
Join Kids Code Jeunesse for a fun Scratch Coding Workshop based on Dr. Dave Williams' book "To Burp or Not to Burp" at 4 pm – 6 pm on Monday, September 17 at the George Mackie Library, on Tuesday, September 18 at the Tsawwassen Library, and on Wednesday, September 19 at the Ladner Pioneer Library.  Ages 8 – 12.  Visit or call your local library to register.
In keeping with Science Literacy Week, kids and their parents/caregivers will discover the magic of science through interactive stories, songs, rhymes and more.  Join us for Science Discovery Storytime from 10:30 am – 11 am on Tuesday, September 18 and Friday, September 21 at the George Mackie Library.  Storytime prepares children to learn to read.
On Friday, September 21 from 12 pm – 4 pm, register for a 15-minute time slot at the George Mackie Library and experience the thrill of virtual reality (VR) at the library with Virtual Science!  Put on the HTC VIVE goggles and discover science in a whole new way.  Choose from our exciting science-themed game menu including astronomical adventures and medical marvels.  Ages 10+ (and minimum 48″ tall).  Reserve your spot online.  Minors must bring signed waiver in order to play.  VR is an immersive computer-generated, three-dimensional interactive environment. Wearing the HTC VIVE goggles, headphones, and holding motion controllers, participants will be able to move freely around a 10×10 space and try out a mix of virtual games as well as educational experiences.
Please Note:
◦Participants must arrive 10 minutes prior to their registered timeslot to get set up for play.
◦Timeslots may not be guaranteed for those who arrive late.
◦This program is intended for those ages 10+ or 48″+ tall.
◦Participants must read and sign a waiver. Parents/guardians must sign the waiver for minors.
◦Participants play at their own risk.
◦Registration for this listing is for one player only.
Bring the whole family out for Family Science Extravaganza, an afternoon of fun science activities on Friday, September 21 from 2 pm – 4 pm at the Ladner Pioneer Library.  Make Your Own Slime, Cell-fie Station (Green Screen), Build with Keva Blocks, and more!  All ages welcome.  No registration required.