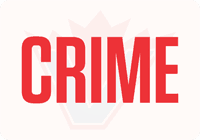 RICHMOND RCMP announced on Wednesday that what began as a missing person investigation has culminated in the discovery of two suspicious locations, one in Richmond and another in Vancouver.
Richmond RCMP sought the assistance of the Vancouver Police Department on Wednesday morning in locating a missing person by checking an apartment located near Boundary Road and Kingsway. The apartment was uninhabited but showed signs of possible drug production.
Shortly after 3 a.m., Richmond RCMP discovered what is believed to be a clandestine drug laboratory at a residence in the 4600-block of Princeton Avenue. A dead man was discovered inside. The man is believed to match the description of an individual reported as missing to police on February 3.
Police said there was no threat to public safety at this time and foul play was not suspected.
Richmond RCMP secured the location in order to execute a search warrant on the property.
The RCMP Federal Clandestine Laboratory Enforcement and Response Team (CLEAR) and the BC Coroner's Service are assisting officers from the Richmond RCMP Organized Crime Unit.
If anyone has any information on this investigation, contact Richmond RCMP Crime Unit at 604-278-1212 and quote file# 2019-4387.
Should you wish to remain anonymous, contact CrimeStoppers by phone at 1-800-222-TIPS (8477).