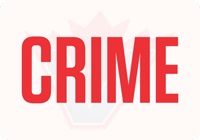 BURNABY RCMP are seeking the public's assistance in identifying the suspects of an alleged road rage and assault that occurred on Sunday, July 14.
At around 10 p.m., Burnaby RCMP received a report from a man who stated he had just been involved in a collision and had been bear sprayed at the intersection of Lougheed Highway and Madison Avenue in Burnaby.
The man said he had stopped at the intersection when his vehicle was struck by an SUV, believed to be a gold Lincoln Navigator, with a distinctive black bumper.
When the man pulled his vehicle to the side of the highway, the SUV pulled up beside him and a suspect in the passenger seat of the vehicle bear sprayed him inside his vehicle. The man drove around the block, as the suspect vehicle followed, reportedly ramming his vehicle repeatedly before leaving the area.
The two suspects are described as:
white men
in their 20's
wearing dark clothing
The suspect vehicle is described as:
a newer model Lincoln Navigator
gold or beige in colour
with a distinct black bumper
likely to have damage to the front, driver's side area.
"The suspect vehicle is quite unique in appearance so we're hopeful that someone will have information about this vehicle that will help further our investigation," says Cpl. Mike Kalanj.
Burnaby RCMP are asking anyone who witnessed this collision or may have any dash cam video of the collision to contact police at 604-646-9999. Should you wish to remain anonymous, contact CrimeStoppers by phone at 1-800-222-TIPS (8477) or submit a tip online at www.solvecrime.ca.