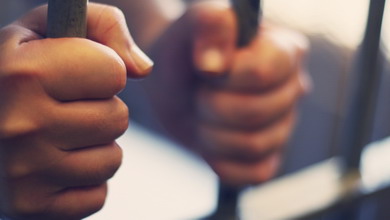 SACRAMENTO, Califonia — Following his wife's sentencing, Satish Kartan, 46, currently residing in Sacramento, was sentenced October 22 to 15 years and eight months in prison for forced labor violations. In addition, U.S. District Judge Morrison C. England Jr. ordered $15,657 be paid in restitution to three victims, in part to cover their back wages and other losses, according to the U.S. Attorney's Office of the Eastern District of California.
On March 14, 2019, after an 11-day trial, a federal jury found Kartan and his wife, Sharmistha Barai, 40, guilty of conspiracy to obtain forced labor and two counts of obtaining forced labor. Kartan was also found guilty of one count of fraud in foreign labor contracting. On October 2, Barai was sentenced to 15 years and eight months in prison for forced labor violations.
 Sean Ragan, Special Agent In Charge of the FBI Sacramento Field Office, said: "Victims of labor trafficking are often unaware of how to get help and that services are available to help them after they are recovered. The FBI is committed to working with our law enforcement partners and investigating allegations of human trafficking and to break the cycle of force, fraud, or coercion that has bound victims to their traffickers. To be successful, we need your help. Please report alleged human trafficking to law enforcement or submit a tip to tips.fbi.gov."
According to court documents and evidence presented at trial, between February 2014 and October 2016, Kartan and Barai hired workers from overseas to perform domestic labor in their home in Stockton. In advertisements seeking workers on the Internet and India-based newspapers, the defendants made false claims about the wages and conditions of employment. Once the workers arrived at the defendants' Stockton residence, Kartan and Barai compelled them to work up to 18 hours a day with limited rest and nourishment. Few of them were paid any wage. As part of the conspiracy, the couple kept the domestic workers from leaving and coerced them to continue working by threatening them, by creating an atmosphere of fear, control, and disempowerment, and at times by physically hitting or burning them. When a victim resisted or expressed a desire to leave, the threats and abuse became worse.
This case was the product of an investigation by Homeland Security Investigations (HSI), the FBI, and the State Department's Diplomatic Security Service. The Stockton Police Department provided the initial investigation and later assistance with victim services.