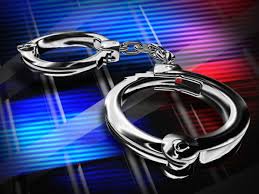 If you are smuggling drugs, make sure you don't violate traffic rules!
INDERJIT Singh Bhinder, a Canadian commercial truck driver, stands accused of possession with intent to distribute cocaine and heroin after he was pulled over on Tuesday by a Michigan State Police trooper who saw him violate a Michigan traffic code ordinance in Monroe County near exit 210 in Ohio and caught with bags of drug in the cab of his truck, according to a criminal complaint filed in the U.S. District Court for the Eastern District of Michigan.
Bhinder was extremely nervous when the trooper approached him. He allowed his truck to be searched and the trooper used a K-9 unit, according to police. The K-9 indicated there were drugs in the cab of his truck. The trooper found several kilograms of illegal drugs inside three bags lying on top of a mattress.
Bhinder claimed that the bags did not belong to him as he was being handcuffed, the trooper said. He allegedly changed his story several times during an interview with agents about the drugs.
Custom and Border Patrol agents and Homeland Security Investigations (HSI) agents who searched Bhinder's truck found two phones, a GPS and paperwork.
Bhinder was taken to the Michigan Police Department in Trenton. Agents determined there were "41.24 kilograms of cocaine and 1.39 kilograms of heroin including packaging."
Police said Bhinder waived his Miranda rights (a type of notification customarily given by police in the U.S. to criminal suspects in their custody advising them of their right to silence) and agreed to speak with agents.
According to court records, Bhinder consistently misinformed agents regarding several facts that he said occurred after arriving in the U.S. He first said he had entered the country at the Port Huron Blue Water Bridge around 11 p.m. on Monday and immediately drove to a nearby Michigan rest stop. When he returned to his truck after using the restroom, he said he saw three men standing in front of it. He claimed the men might have placed the bags in his truck although it was locked. He could not give detailed descriptions of the men.
Bhinder said he hadn't seen the bags before because the curtains leading to his mattress area had been closed.
He said the phones found in his truck belonged to him and provided the agents the passwords for them. The agents found text messages he had received on Monday directing him to drive to an address near I-275 in Wayne County. He claimed he didn't drive to the address.
After that, Bhinder told the agents he had left the highway to meet with two unknown men who gave him the bags containing drugs though he claimed he believed the bags contained clothing that belonged to a family member in Canada.
Finally, Bhinder reportedly admitted he knew the bags contained drugs and said he had been directed to take the drugs from the U.S. to Canada. He reportedly gave a written statement regarding the facts to the agents.