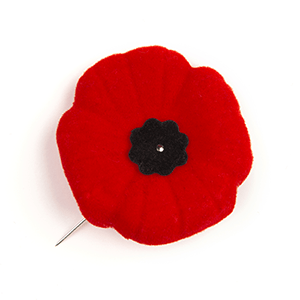 ON Wednesday, November 11, the City of Vancouver and the Vancouver Remembrance Day Committee will host a modified version of their annual Remembrance Day ceremony at Victory Square to honour Canada's veterans and to mark the 75th anniversary of the end of the Second World War.
The City of Vancouver is asking people to #RememberInPlace safely at home, and to avoid Victory Square on November 11 due to the COVID-19 pandemic.
This year's ceremony will be available on Global TV.
Victory Square will be closed to the public. There will be no parade or screens for viewing the ceremony on site. A limited number of official wreaths will be placed. No other wreaths will be placed this year, and members of the public should not gather after the ceremony to place their poppy on the Cenotaph.
The Remembrance Day service at Victory Square is organized by the Vancouver Remembrance Day Committee, a volunteer group established by the City in 1946 with the mandate to conduct the ceremony every November 11 on behalf of its citizens.