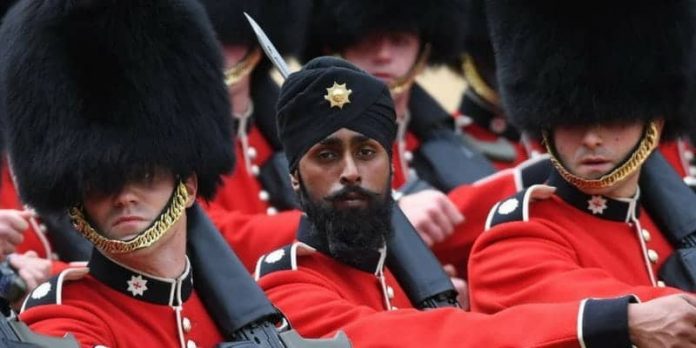 London: Charanpreet Singh Lall, 22, was in the international spotlight when he proudly wore his turban during the Trooping of the Colour marking the 92nd official birthday of Queen Elizabeth in June.
But now the British newspaper The Sun is reporting that he could be fired after testing positive for cocaine.
The Sun reported that he and three bother soldiers failed a random drugs test at Windsor's Victoria Barracks and the newspaper quoted insiders claiming he registered "high levels" of cocaine.
"Guardsman Lall has been discussing it openly in the barracks. The Guards carry out public duties at the Palace, it's disgraceful behaviour," a source reportedly told The Sun.
"It is for his commanding officer to decide if he gets the boot—but anyone caught taking Class A drugs can expect to be dismissed."
Brigadier Christopher Coles, Head of Army Personnel Services Group, said: "I can confirm that a number of soldiers from the Coldstream Guards are under investigation for alleged drugs misuse."
Lall wore a black turban featuring the ceremonial cap star to match the bearskin hats during the ceremony. He joined the British Army in January 2016, having moved to the UK from Punjab, India, as a baby, according to news reports.