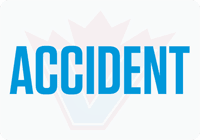 ON Thursday at 2:35 p.m., Surrey RCMP responded to a collision in the 14400-block of 64th Avenue involving two vehicles, including one dump truck. The collision ended with the dump truck on top of the second vehicle, which had four occupants including two children.
At this time, investigators are still on scene to ensure the safety of all involved and to determine factors that led up to the collision occurring. All parties remained at scene and are cooperating with police.
Surrey RCMP say 64th Avenue has been closed between 144th Street and 146th Street in both directions. The public are asked to avoid the area, which may remain closed for an extended period.
Anyone with information about this incident is asked to call Surrey RCMP at 604-599-0502 or, if they wish to make an anonymous report, contact Crime Stoppers at 1-800-222-TIPS or www.solvecrime.ca.