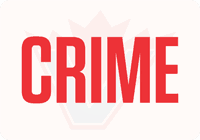 If there is nothing to see, there is nothing to steal
RICHMOND RCMP are warning people to keep all contents out of sight in their vehicle.
Over the past month, we have recorded 169 thefts from vehicles.  The most prominent items stolen were purses, bags, backpacks, and their contents.
The most reported locations were:
Aberdeen Mall located at 4151 Hazelbridge Way
President's Plaza located at 8181 Cambie Road
Various locations along Alexandra Road
"It only takes a moment to break into a vehicle. Thieves are attracted to these areas because of opportunity. We are asking people to help by removing that opportunity. If there is nothing to see, there is nothing to steal," said Cpl. Dennis Hwang on Wednesday.
"Consider if a thief got a hold of your important identity documents, the contents of your wallet, your laptop or tablet with an important business presentation, company intellectual property, or even a final school project or term paper. What about important medications or an irreplaceable photograph of a loved one? Even if you leave your vehicle for a moment, that amount of time is an eternity for a thief to do their work. No matter where you park – whether it be your home, in an underground parking lot, or in front of a restaurant, take a moment and insure your contents are secured out of sight," he added.