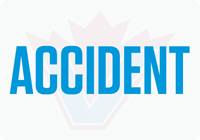 ON Monday at 7 p.m., Surrey RCMP responded to a report of a serious collision at 102 Avenue and King George Boulevard.
A cyclist who was travelling westbound collided with a vehicle heading southbound on King George Boulevard. The 50-year-old male cyclist was transported to local area hospital in serious condition with non-life-threatening injuries. He remains in hospital.
The driver of the vehicle remained on scene and is cooperating with the investigation that is ongoing. Investigators are gathering traffic camera footage and witness accounts. If you were in the area and have information, you are requested to contact Surrey RCMP.
Anyone with more information, including dash cam footage around the area, is asked to contact Surrey RCMP at 604-599-0502.