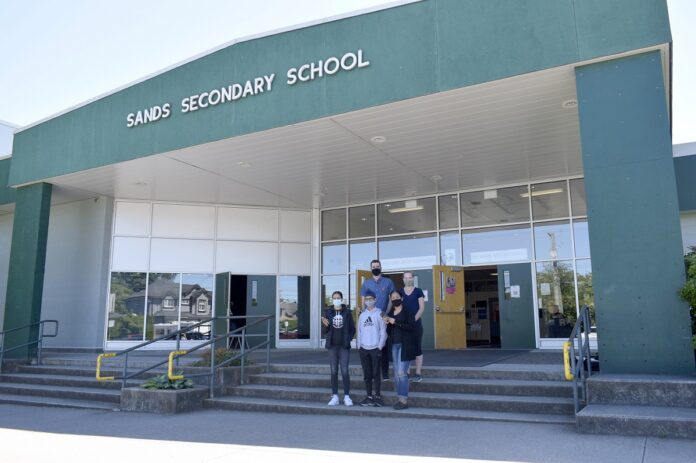 CHARITY event at the school. As the students collect the electronic or IT material, it is refurbished through the Electronic Recycling Association of Canada and then those old electronic devices or equipment are turned into newer ones for charity and individuals in need.
* Where: Sands Secondary Parking Lot, 10840 82 Avenue, Delta.
* When: – First Drop-off Event – June 19 & 20, 10 a.m. to 1 p.m.
– Second Drop-off Event – July 10-17 (July 10,11,17 – 10 a.m. to 4 p.m.; July 12-16 – 10 a.m. to 1 p.m.)
* Material Accepted:
Laptops/Computers (Mac and PC);
Docking Stations; Parts (Motherboards, Hard Drives, etc.);
Keyboards, Mice, Wires/Cables;
Gaming Consoles;
IPods/Pads/MP3 Players;
Stereo Equipment; Printers (Inkjet and Laserjet);
Fax Machines;
Scanners & Copiers;
Mobile Phones /iPhones/ Smartphones;
Tablets; Phone Systems;
CD/DVD & Cards;
Servers (Racks, Stands, All Brands);
Software (Operating/Editing/Design);
Switches And Routers; Lab Equipment;
Disk Arrays.
* Material Not Accepted: No Household Items