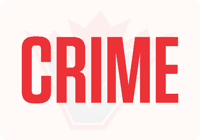 JUST after 9 p.m. on July 15, Burnaby RCMP received a report that an elderly male had been assaulted on a path close to 5889 Patterson Avenue in Central Park in Burnaby.
The male was transported to hospital with what were initially believed to be minor injuries. Police have since been informed that the injuries are more serious in nature and will likely be life-altering for the victim.
According to some witnesses on scene, a young male was seen in the area during the time the assault is believed to have taken place. This male is a person of interest to police and is described as being non-white, slim build, roughly 5'9 tall. Witnesses believe he is aged between 14 and 18 years. He was wearing a white t-shirt, blue jeans, white shoes and possibly a red cap. He was last seen running towards Patterson SkyTrain Station.
This incident has had a devastating effect on the victim and his family, said Cpl. Michael Kalanj on Tuesday. If you were in the area around 5889 Patterson Avenue, the North-East corner of Central Park on Sunday night and saw anything suspicious, Burnaby RCMP want to hear from you.
Anyone with information is asked to contact Burnaby RCMP Serious Crimes Unit at 604-646-9999. If you wish to remain anonymous, call Crime Stoppers at 1-800-222-8477 (TIPS) or text "BCTIP" to 274637 with information.