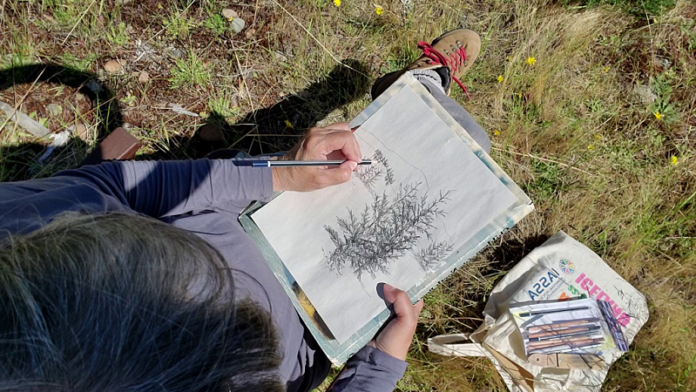 THIS summer, have fun while exploring artistic techniques with Surrey Art Gallery's Art Takeout "at leisure" courses. These hands-on, interactive programs are a wonderful way to try new artistic mediums, build on creative skills, all while working at your own pace from home. Everyone of all ages and abilities are welcome to enroll, and participants pick up the course materials from Surrey Art Gallery. Each box includes the necessary art supplies and links to six video lessons with experienced artist educators.
There are two Art Takeout courses to choose from. Drawing in the Field focuses on learning and practicing drawing skills. Each class builds on the next, and participants will use perspective and composition to look at elements of a landscape – from the natural beauty of plants and flowers, to the bustling energy of city streets and buildings. This at your own pace course, led by artist educator Alexandra Thomson, costs $15.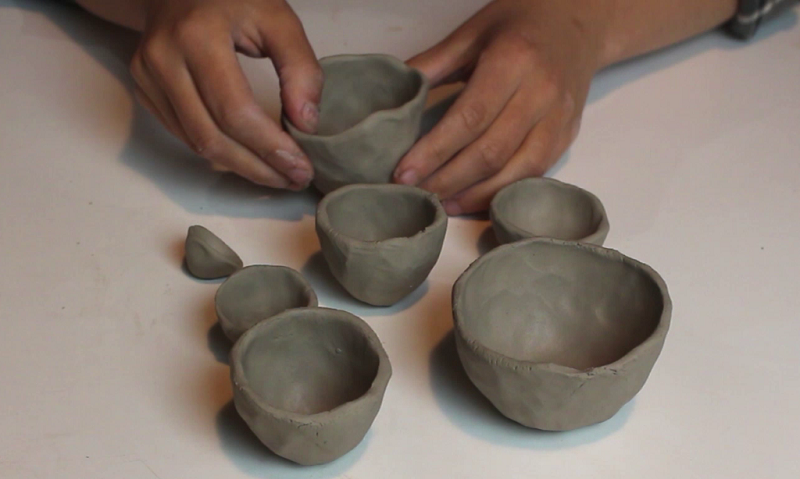 Use your imagination to turn blocks of clay into ceramics in Handbuilding with Clay with artist educator Amelia Butcher. Bring to life coiled pots with animal features, create constructions with clay slabs, experiment with surface and 3D decoration, and more. This at your own pace course is $35 and includes firing and glazing. Register today with Art Takeout materials boxes for both courses available for pick up beginning August 10 at Surrey Art Gallery.
"Ceramics are everywhere, all around us," says Handbuilding with Clay artist educator Amelia Butcher, "clay is a super common, super-human, and a super-global material. We learn a lot about history, archeology, and people through pottery."
"For all ages and abilities, Surrey Art Gallery's Art Takeout "at leisure" courses are a lovely way to spend the summer by doing art with family and friends," says Alanna Edwards, Surrey Art Gallery Engagement Facilitator. "It's a way to still feel connected to each other and the artmaking community during this time."
 To register for either program, phone the Call Centre at 604-501-5100, or sign up online at surrey.ca/artgallery. 

Handbuilding with Clay with Amelia Butcher Trailer: https://youtu.be/tPDI8340Cbg 
Drawing in the Field with Alexandra Thomson Trailer: https://youtu.be/vWY5ndL9eeA