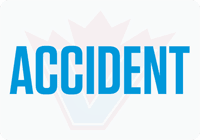 ON Saturday at 8:30 a.m., Abbotsford Emergency Services responded to Ross Road and 58th Avenue for a single vehicle collision involving a farm worker transportation bus that left the roadway and came to rest in a ditch.
At the time, there were approximately 36 employees on board. All were able to exit the bus. Three adult occupants have been transported by BC Ambulance Service to hospital for treatment of minor injuries.
Police said they were in the initial stages of this investigation. Abbotsford Police officers, CVSE and WorkSafeBC remain on scene to investigate this incident.