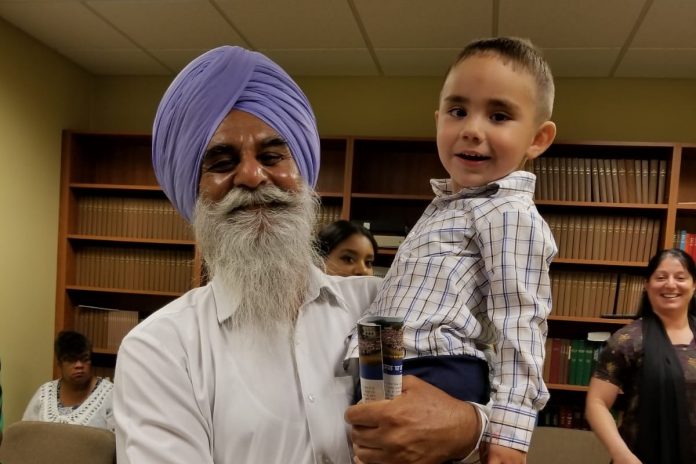 CALIFORNIA'S Tracy Police just announced that 21-year-old Anthony Kreiter-Rhoads has just been arrested as the prime suspect in the murder of Parmjit Singh.
Parmjit's daughter, Mohni Kaur Kang, stated that Tracy Police Department has informed the family that evidence linking Kreiter-Rhoads to the crime was found at his house and that he is also the same man who was caught on surveillance video released earlier this week.
United Sikhs organization has been legally retained by the family to ensure hate crime charges are brought against the suspect. The organization said: "We applaud Tracy PD for working tirelessly on this case. On behalf of Parmjit's family, we will continue to work with local and federal authorities to ensure justice is served to the fullest extent of the law, including murder and hate crime charges."
Parmjit Singh died from a single slit cut across his throat during an ambushed attack while he was on his daily walk in Gretchen Tally Park in Tracy last Sunday. He suffered defensive wounds on his left hand.
The organization has created a gofundme campaign for the family to help cover Parmjit's funeral costs. The public is encouraged to attend his funeral at Fry Memorial Chapel (550 S. Central Ave., Tracy) on September 14 from 10 a.m. to 2 p.m. As per Sikh custom, Langar (community meal service) will be offered to all attendees.

GOFUNDME LINK: