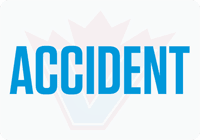 ON Wednesday, at 12:25 p.m., Abbotsford Emergency Services responded to a report of a serious motor vehicle crash on Highway #11 at Clayburn Road.
Abbotsford Police, Abbotsford Fire Rescue Services and the BC Ambulance Service attended the collision, which involved a semi truck and a grey Mazda car. The female driver of the car, in her early 40's, was pronounced deceased at the scene.
Police say names will not be released at this time.
Police said at 4:25 p.m. that Highway #11 will be closed for several hours between Harris Road and Bateman Road. Alternate routes in the area will be busy, and drivers are reminded to be patient and to drive safely.
Abbotsford Police and Collision Reconstructionists are investigating, and all factors which may have contributed to the collision are being considered.
Witnesses to the collision and anyone with information about this incident are asked to call the Abbotsford Police Department at 604-859-5225, text the Department at 222973 (abbypd), or call CrimeStoppers at 1-800-222-8477