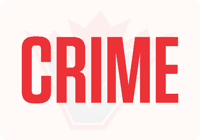 ON August 21, Richmond RCMP responded to two separate incidents involving pepper spray in the downtown core.
The first reported incident took place in the 8400-block of Alexandra Road.  At approximately 10:30 p.m., two females were allegedly peppered sprayed by two unknown males as they left a local business. The females ran onto the road, where an unidentified Good Samaritan came to their aid, transporting them to a local area hospital.
The second reported incident took place a short while later in the 4300-block of No. 3 Road.  At approximately 11 p.m., two unknown males allegedly approached a female as she was putting items into her car.  The two males were allegedly armed, one with a knife and the other with a can of pepper spray.  According to the victim, one of the males said something to the effect of "give me your stuff" at which point the victim screamed and ran away.  She believed the pepper spray was deployed.  The female sought assistance from a friend who was in the area and called 911.
"It appears these two incidents are connected," says Cpl. Adriana Peralta. "We want to remind the public to remain alert to their surroundings and to call 911 immediately to report any incidents involving weapons."
The two suspects are currently unidentified and due to the nature of the incidents, the descriptions provided were extremely limited.
Richmond RCMP are canvassing the areas for witnesses and video surveillance.  Richmond RCMP are hoping to identify the Good Samaritan who assisted the two females from the Alexandra Road incident and are asking him to reach out to police.
Anyone with information regarding this matter should contact Richmond RCMP at 604-278-1212 or by email at Richmond_Tips@rcmp-grc.gc.ca.  Should you wish to remain anonymous, contact CrimeStoppers by phone at 1-800-222-TIPS (8477).