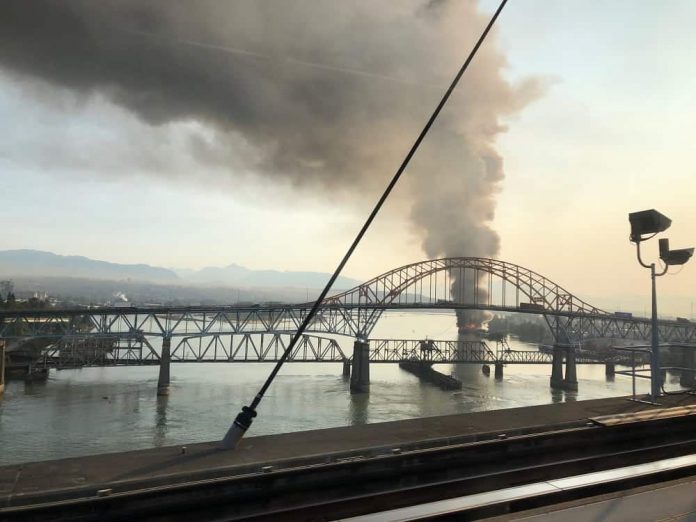 A fire is raging on a barge in the Fraser River in Surrey near Pattullo Bridge, resulting in a massive plume of black smoke that is polluting the air over Metro Vancouver.
One report states that the barge is reportedly full of old cars. Surrey firefighters are tackling the blaze.
Here are photos The VOICE's Rattan Mall took from the SkyTrain Friday around 8 a.m.