B.C. Provincial Health Officer Dr. Bonnie Henry and internationally renowned climate activist Greta Thunberg will receive honorary degrees from UBC this spring.
Dr. Henry will receive her honorary degree from UBC Vancouver, while Thunberg will receive her honorary degree from UBC Okanagan. They are among 18 individuals receiving honorary degrees from UBC.
"I am delighted to bestow honorary degrees to Dr. Henry and Ms. Thunberg, along with all of our remarkable recipients this spring," says UBC President and Vice-Chancellor Santa J. Ono. "Dr. Henry and Ms. Thunberg have served as leading voices in the midst of two of the most significant crises we collectively have ever faced: the global pandemic and climate change. They are truly an inspiration to us all at UBC."
UBC confers honorary degrees—the highest honours conferred by the university—to deserving individuals who have made substantial contributions to society. Honorary degrees are conferred honoris causa, meaning "for the sake of honour," and are awarded as one of three types: Doctor of Laws, Doctor of Letters, and Doctor of Science. Dr. Henry is receiving a Doctor of Science, while Thunberg is receiving a Doctor of Laws.
Dr. Henry is B.C.'s Provincial Health Officer and a former physician epidemiologist for the B.C. Centre for Disease Control. The calm, assured face of the COVID-19 pandemic response in B.C., she has led the government initiative from a rational, scientific perspective, garnering accolades from across Canada and internationally. Her specialized work in public health and preventive medicine also includes critical international initiatives such as the WHO/UNICEF polio eradication program in Pakistan and the World Health Organization's response to the Ebola outbreak in Uganda.
Thunberg, 18, has gained international recognition for challenging world leaders to take immediate, science-based action against climate change, and for sparking climate-change activism in many parts of the world. A three-time Nobel Peace Prize nominee, she has given speeches at the World Economic Forum in Davos, Switzerland; at the European Parliament; in front of the legislatures of Italy, France, the United Kingdom and the United States; at the 2019 UN Youth Climate Summit in New York, to which she famously traveled on an emissions‐free yacht; and the 2019 UN Climate Change Conference in Madrid.
TWO South Asians are among the 18 receiving honorary degrees from UBC: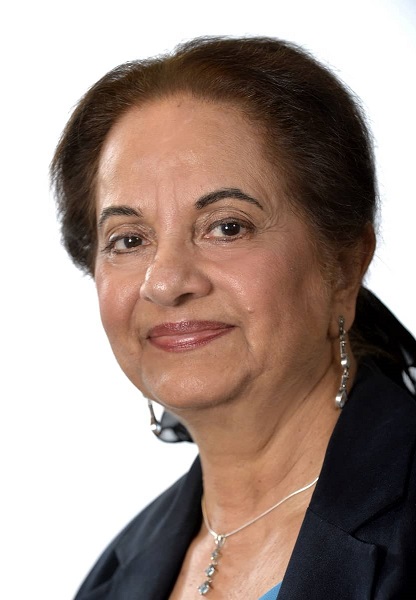 Shashi Assanand, founder and executive director of the Vancouver and Lower Mainland Multicultural Family Support Service Society, which has provided counselling and support to more than 43,000 immigrant and refugee women and children experiencing family violence.


Peter Dhillon, a second-generation farmer, entrepreneur and UBC alumnus well known for a wide range of community service and philanthropy in the areas of health care, child humanitarian support, education and sport.