HAPPY Singh Eats, the newest restaurant endeavour by Tandoori Flame Restaurants, may not be open to the public just yet, however they are already serving their community. Teaming up with the kitchen at Tandoori Flame Delta, starting this week they prepared meals for medical staff at Delta Hospital and Surrey Memorial Hospital, including their Emergency Room. They are providing between 100 and 200 individually wrapped meals every day for those working on the frontlines.
"This is just our small gesture of appreciation for all healthcare workers are doing to keep us safe," says Managing Director Shraey Gulati. "We all have to do our part."
He went on to share that we can all help thank our healthcare professionals by practicing social distancing, good handwashing etiquette and only leaving your home for essential items. Let's all do our part to stay healthy and safe.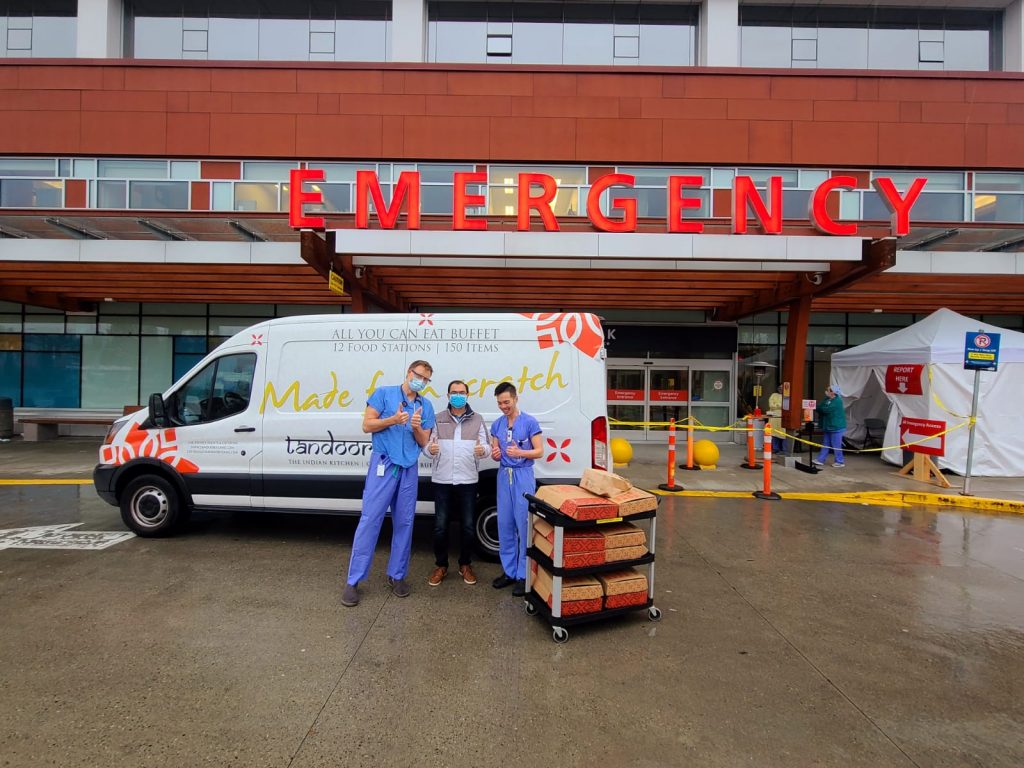 Happy Singh Eats is slated to open in early Summer 2020 with 160 seats inside and 72 outside on a covered patio. Akin to a South Asian version of fast casual dining, it is modelled after popular roadside cafés found all over India providing ready to eat snacks. The new cafe style restaurant will offer dine-in and take-out options with live cooking at over 10 food stations where guests can see popular street style snacks being prepared right in front of them.