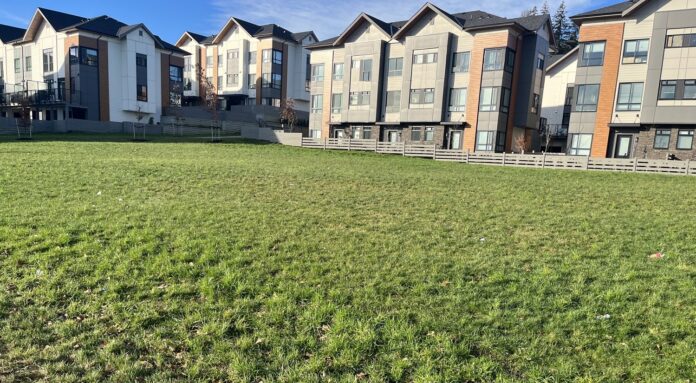 THE City of Surrey is launching a round of public engagement to gather input on conceptual design ideas for a new park planned for South Newton. The City is looking to learn more about community priorities, find out which park amenities are desired and determine a name for the park.
"We encourage everyone in the community to provide input and ideas on how to design this new park," said Neal Aven, Manager of Parks. "Your input is important. It helps us build parks to meet the growing needs of the community and to ensure Surrey residents have access to high quality outdoor spaces."
The new 0.16-hectare (0.4 acre) park is situated in South Newton near the corner of 152 Street and Edmond Drive near Panorama Village. When complete, it will provide this growing neighbourhood with increased access to outdoor amenities and green space which helps support emotional health and well-being.
Feedback is being collected at an open house taking place at the new park site on Saturday, March 25 from 11 a.m. to 3 p.m., as well as an online survey open until March 29.
The City of Surrey has over 800 parks. 200 parks feature amenities for people to enjoy like sports fields and courts, playgrounds, community gardens, picnic areas, and more. The other 600 parks prioritize nature and protect natural areas, open space and biodiversity preserves as part of the larger green infrastructure network.
Visit www.surrey.ca/newtonpark to learn more about the project and provide your input.