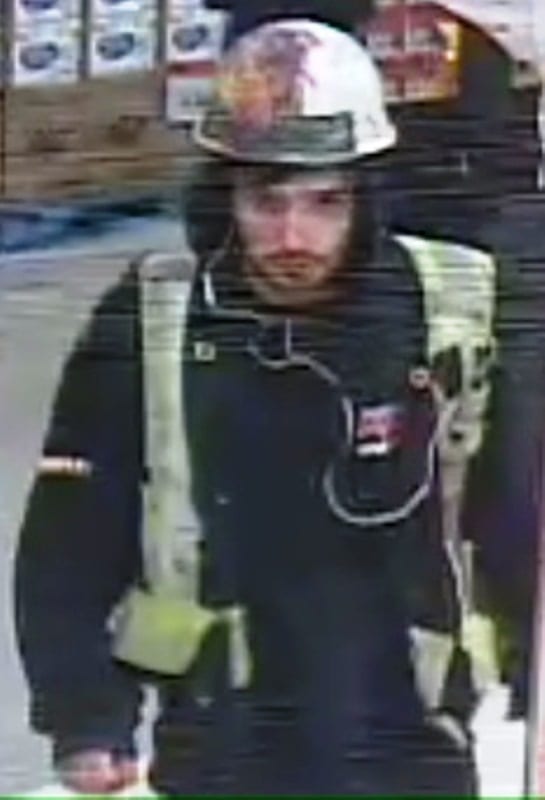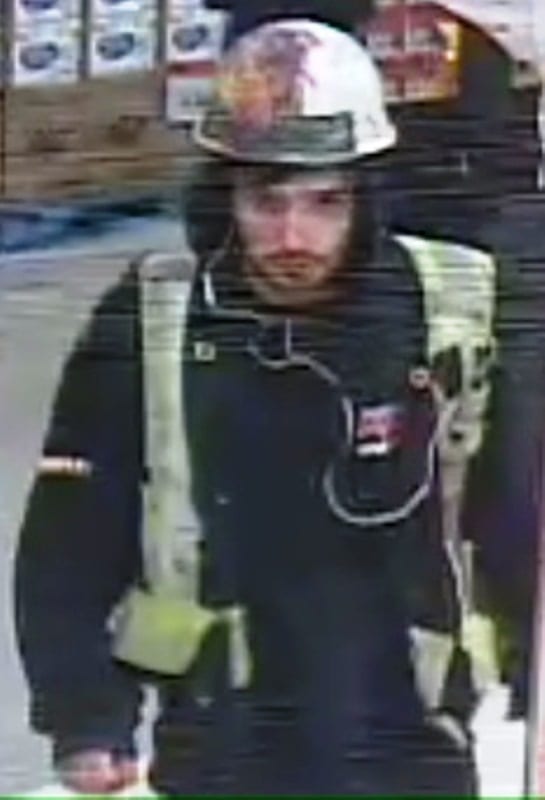 SURREY RCMP are asking for the public's help in identifying a man alleged to have robbed a grocery store this past February in the Clayton Heights area of Surrey.
On February 10 at 7:40 p.m., a man is alleged to have shoplifted meat from a store in the 18700-block of Fraser Highway in Surrey.  An on-duty store security guard reportedly confronted the thief who in turn brandished a firearm and threatened to shoot the guard in order to escape.  The suspect was last seen heading north from the store and was not located by police.
Surrey RCMP's Robbery Unit is leading this investigation and has obtained a surveillance photo of the suspect.  The suspect is described as a white male, 20-35 years old, 6 feet tall, with a slim build, dark brown hair, and wearing work apparel (see photo).
"If you have any information about this person investigators want to hear from you right away," said Cpl. Scotty Schumann on Monday.  "Do not approach the suspect and call 9-1-1 right away should you spot him."
Anyone with more information is asked to contact the Surrey RCMP at 604-599-0502.
If you wish to make an anonymous report, contact Crime Stoppers at 1-800-222-TIPS or www.solvecrime.ca.