Ahmedabad (Gujarat) (IANS): The Ahmedabad crime branch has arrested two travel agents who were allegedly responsible for the death of four members of a family in illegal migration to the US. These four people, including two minors, had frozen to death while illegally crossing from Canada to America in January 2022.
(Last January, the Manitoba RCMP identified the family members as Jagdishkumar Patel, a 39-year-old male; Vaishaliben Patel, a 37-year-old female; Vihangi Patel, an 11-year-old female; and Dharmik Patel, a three-year-old male.)
Crime Branch Deputy Commissioner of Police Chaitanya Mandlik told the media on Monday, "On Saturday evening, the crime branch team arrested Bhavesh Patel from Palsana village in Gandhinagar district and Yogesh Patel from Ahmedabad city's Vastrapur area."
They were allegedly involved in illegally sending Jagdish Patel, Vaishali Patel and their children Vihangi and Dharmik to the US. They froze to death while crossing the Canada-US border near Emerson, on the Canadian side.
The officer said, "Bhavesh and Yogesh sent 11 persons from Kalol and Mehsana to Canada, from where they were asked to cross over to the US illegally. From Canada, two others, Fenil Patel and Bittu Paji, helped these two agents in an illegal migration racket."
Allegedly, the agents had given these 11 persons instructions that they had to "walk in -35 degree temperature to avoid arrest by Canadian or US security agencies."
According to other Indian media reports, Mandlik said: "The victims were taken to Toronto in Canada and later to Vancouver. The agents then dumped them at Winnipeg in Manitoba province leaving them to cross over to the US on their own."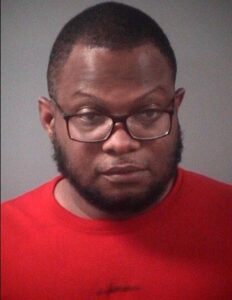 THE VOICE had reported last January on our website that Steve Shand, 47, of  Florida, a U.S. citizen, was arrested and charged with human smuggling on January 19 by U.S. authorities. The U.S. Border Patrol (USBP) initiated a traffic stop on a white-colored, 15-passenger van driven by Shand less than one mile south of the U.S./Canadian border in a rural area between the official ports of entry located at Lancaster, Minnesota, and Pembina, North Dakota. Law enforcement asked for identification of the two passengers in the van and determined them to be undocumented Indian nationals.
While Shand and the two passengers were being transported to the Pembina Border Patrol Station in North Dakota, law enforcement encountered five additional Indian nationals approximately a quarter mile south of the Canadian border walking in the direction of where Shand was arrested. The five Indian nationals explained that they had walked across the border expecting to be picked up by someone. One of the group members was in possession of a backpack that did not belong to him. He stated he was carrying the backpack for a family of four Indian nationals that had earlier walked with his group but had become separated during the night.  The backpack contained children's clothes, a diaper, toys, and some children's medication.
Later during the day on January 19, the USBP received a report from the RCMP that four bodies were found frozen just inside the Canadian side of the international border. The dead bodies were tentatively identified as the family of four that was separated. Two of the surviving Indian nationals sustained serious injuries and were transported to a hospital.
READ ALSO:
Family that perished near Canada-U.S. border in Manitoba appears to be from Indian state of Gujarat
Manitoba RCMP identifies members of family that perished near Canada-U.S. border