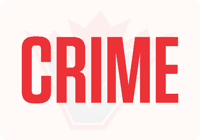 THE BC Coroners Service announced on Friday that it has scheduled a public inquest into the death of David Singh Tucker.
The inquest is scheduled to begin at 9:30 a.m. on December 10 at the Burnaby Coroners' Court (20th floor – 4720 Kingsway, Metrotower II, Metrotown, Burnaby).
Tucker, 28, died at the Surrey Pretrial Centre on July 25, 2016, where he was being held in the segregation unit. Tucker was last seen alive when he was given dinner at about 4 p.m. on July 24, and was later found unresponsive by correctional officers during a check early the next morning.
Presiding coroner Susan Barth and a jury will hear evidence from witnesses under oath to determine the facts surrounding Tucker's death. The jury will have the opportunity to make recommendations aimed at preventing deaths under similar circumstances. A jury must not make any finding of legal responsibility or express any conclusion of law.
An inquest is a formal process that allows for public presentation of evidence relating to a death.
The BC Coroners Service looks to gather the facts surrounding why a death took place and is not a fault-finding agency. It provides an independent service to the family, community, government agencies and other organizations.
Tucker had been charged in relation to a violent sexual assault on the UBC campus. Tucker and co-accused Yuan Zhi Gao, 23, were both charged in May 2016 with one count of breaking and entering. Tucker was also charged with three counts each of sexual assault with a weapon, forcible confinement and robbery. He was also charged with one count of wearing a mask with intent to commit an indictable offence.