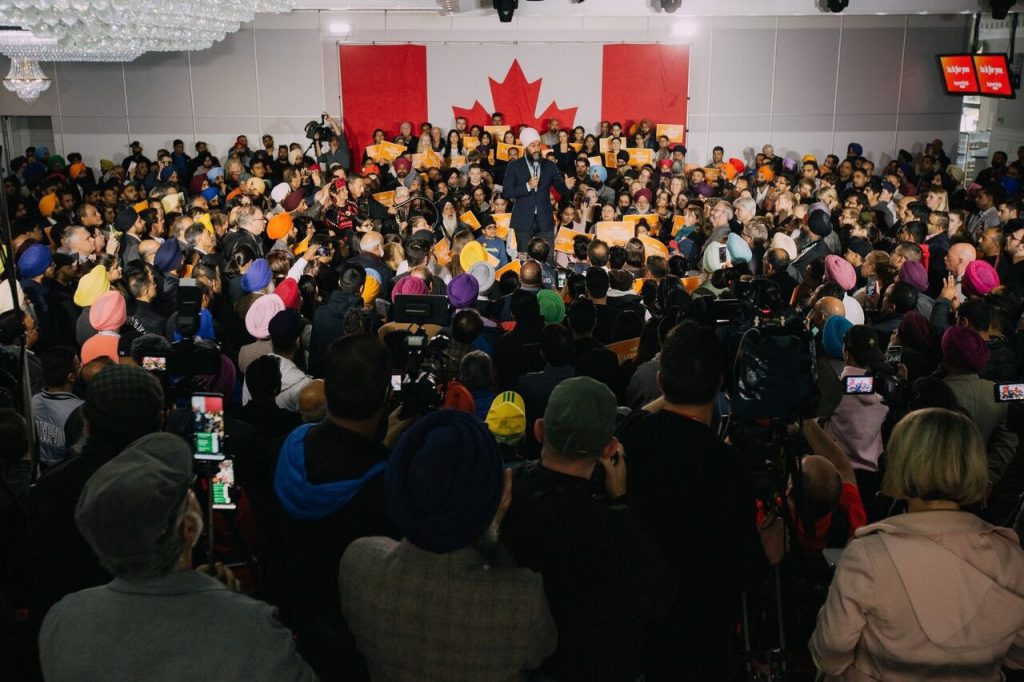 NDP Leader Jagmeet Singh and hundreds of voters rallied in Surrey on Sunday in the push for "an NDP government that's in it for people."
"It's Canadians who should win this election," said Singh. "Young people can have hope for the future if we make Canada a leader in the global fight against the climate crisis. Our beautiful coast can be protected from the threat of oil spills. Folks can have an affordable place to live, pharmacare, dental care, lower cell phone bills and less student debt. And we can be a nation that takes reconciliation seriously. But the Liberals want to scare you into settling for less. They're going to tell you to vote out of fear. Fear has never changed a thing — but hope has."
Singh encouraged voters to vote in the advance polls to send New Democrats to Ottawa to fight for everyday people.
"We know how Justin Trudeau's government works," said Singh. "It works for big pharma, but not for families who need to buy prescriptions. It works for the rich and powerful who just got another $14-billion tax break, but it doesn't work for people who are looking for a home that's affordable. And it works for big polluters, but not the next generation, whose futures are at risk. I don't work for the very wealthy and the powerful like Justin Trudeau chooses to. I choose you."
The NDP's New Deal for People delivers universal pharmacare, and a national dental plan, 500,000 new affordable homes and a dental benefit, a commitment to wipe interest off student debt, a cap to make cell phone bills more affordable, and a bold action plan to fight the climate crisis. The deal includes a Super Wealth tax and a plan to end loopholes and offshore tax heavens, so that the rich pay their fair share to deliver improved services.