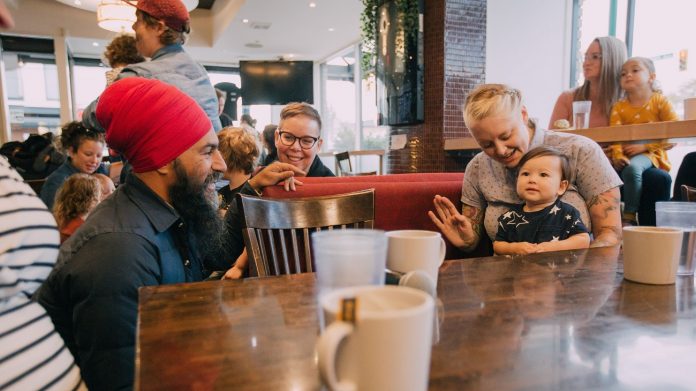 NDP Leader Jagmeet Singh wrapped up his swing through British Columbia by meeting with young people and families who have been left behind and let down by Justin Trudeau and the Liberals.
"It's hard for working families to get ahead when the Liberals keep giving breaks to the richest corporations, and forcing the rest of us to pay the price," said Singh on Tuesday. "Over the last four years, [Liberal Leader] Justin Trudeau had no problem finding billions of dollars in tax giveaways for his corporate friends – but he left Canadians waiting for help on drug costs, child care and finding an affordable place to call home."
Singh noted that after over 20 years of promising pharmacare, the Liberals appear to have completely given up on their commitment. Their recent platform failed to specifically dedicate a single dollar to pharmacare, dental care or making rent more affordable.
"Like Liberals do every election, Justin Trudeau is trying to scare Canadians into settling for less – but New Democrats know that you deserve better," added Singh. "Families are struggling, and they need help now. We've got a bold plan to make life more affordable, strengthen health care and confront the climate crisis. New Democrats will fight for you."
It's all part of the NDP's New Deal for People to create 500,000 affordable child care spaces within four years, launch a universal pharmacare program, bring in no-cost dental coverage for working families who need it, expand affordable housing and give struggling families immediate help with rent, and lift the burden of student debt by cancelling all federal loan interest.