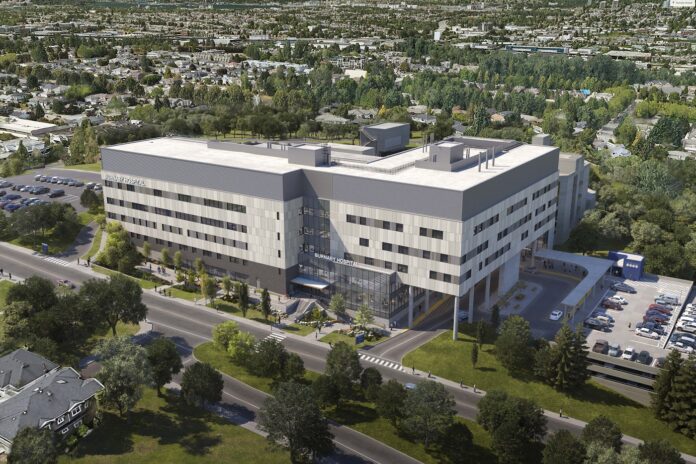 BURNABY Hospital Foundation on Monday announced a $5 million matching gift from philanthropist and business icon Jim Pattison towards the Proud History, Bright Future redevelopment campaign to transform Burnaby Hospital into a modern healthcare campus.
Phase One of Burnaby Hospital's redevelopment focuses on four key services that are critically important for all local families: expanding emergency care, growing and improving surgery services, creating a new maternity centre and building a new mental health unit. Construction in this phase includes the new Jim Pattison Surgery Centre, which will be named in honour of the B.C. entrepreneur and philanthropist.
Pattison and the Jim Pattison Foundation have been strong supporters and allies of improving healthcare infrastructure throughout BC.
"I've always believed in giving back and supporting communities to help people get the health care they need," said Pattison. "I am proud to make this contribution to help Burnaby Hospital provide people with excellent medical care close to home."
With no major renovations in the last 40 years, Burnaby Hospital has reached its capacity. The hospital is one of the busiest in the Fraser Health Authority region, seeing approximately 200,000 patients a year, including 83,000 visits to the emergency department. Facilities that were constructed to serve a small community now support a growing and aging population of 500,000 people in East Vancouver and Burnaby.
Burnaby Hospital Foundation said it is ecstatic to receive the $5 million matching gift and encourages the community in Burnaby and East Vancouver to consider giving a gift in support of their beloved community hospital. There is no better time to contribute to a brighter future in health care, with each donation having double the impact, it added.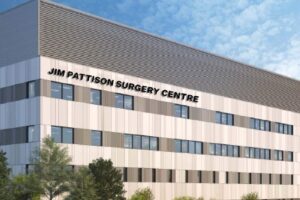 "As the communities of Burnaby and East Vancouver continue to expand and grow older, it is important that we keep health on the forefront of our minds," said Kristy James, President and CEO, Burnaby Hospital Foundation. "The hospital has been at the heart of this community for a long time and the Proud History, Bright Future redevelopment is a meaningful way for any individual to give back. Thanks to Jim Pattison, each donation to the redevelopment will also have double the impact. This generous gift pushes us so much closer to our shared vision of exceptional health care in a community where we all live, work and find enjoyment."
"For me as a surgeon and for my staff, an updated hospital with new and improved operating and procedure rooms will be amazing," said Dr. Tim Kostamo, Head of Orthopedic Surgery at Burnaby Hospital and Burnaby Hospital Foundation Board Member. "In the field of orthopedic surgery, Burnaby Hospital encourages innovation in new techniques and we are known to be a centre of excellence for knee and hip replacement surgeries. This is made possible by our world‐class medical team and I can't wait to have them work in a world‐class facility designed to encourage even more cutting‐edge innovation."