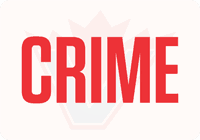 SURREY RCMP announced on Monday that they have now laid charges against Karman Singh Grewal, 26, of Vancouver, and Gursimran Sahota, 21, of Surrey in relation to three robberies that occurred on February 7 in Surrey and Delta.
On February 7 at approximately 6:50 p.m., Surrey RCMP officers responded to a report of an armed robbery of a pharmacy in the 15100-block of Fraser Highway.  Investigators learned that two males entered the store with their faces covered, brandishing a knife and allegedly demanding money and pharmaceuticals. No employees were physically hurt in the robbery.
Approximately 15 minutes later, the Surrey RCMP responded to a report of a similar armed robbery at another pharmacy a short distance away in the 15900-block of Fraser Highway.  Multiple police officers from the Surrey RCMP, Lower Mainland Emergency Response Team (LMD ERT) and Integrated Police Dog Services (IPDS) attended the area and conducted patrols for the suspects and vehicle. Police located and attempted to stop the suspect vehicle, which attempted to flee and caused a minor collision with a police vehicle. The suspect driver quickly exited the vehicle and attempted to flee on foot but was quickly arrested by Surrey RCMP and IPDS officers. No individuals were injured in the collision or during the arrest.
 During the course of the investigation, officers learned of a third similar armed robbery that occurred on February 7 around 5:15 p.m. at a pharmacy in Delta in the 6900-block of Scott Road. 
The Surrey RCMP Robbery Section took conduct of the occurrences in Surrey and worked closely with Delta Police to advance the investigations collaboratively, which resulted in multiple criminal charges against two men. 
Grewal has been charged with three counts of robbery, one count of fail to stop for a peace officer, one count of dangerous operation of a motor vehicle, and one count of obstruction of a peace officer.
Sahota has been charged with three counts of robbery, three counts of committing an indictable offence with face covered, and one count of assault by threatening to use a weapon. 
Anyone with information or who witnessed this incident, who has not yet spoken with police, is asked to call Surrey RCMP at 604-599-0502 or contact CrimeStoppers if they wish to remain anonymous at 1-800-222-8477 or go to www.solvecrime.ca.