KASIMIR Tora Tyabji-Sandana of Powell River, 32, son of former MLA Judi Tyabji who married former B.C. leader of the opposition Gordon Wilson, is back in trouble.
Powell River RCMP are asking for the public's assistance in locating him as he's currently wanted for charges of sexual interference and invitation to sexual touching.
The RCMP said they have made contact with his family who have indicated that they are aware of the outstanding warrants but currently his whereabouts are unknown and all attempts to locate him at previously known addresses have been met with negative results.
Powell River RCMP are requesting anyone with any information about his whereabouts to notify them at (604) 485-6255 or Crime Stoppers at 1-800-222-8477.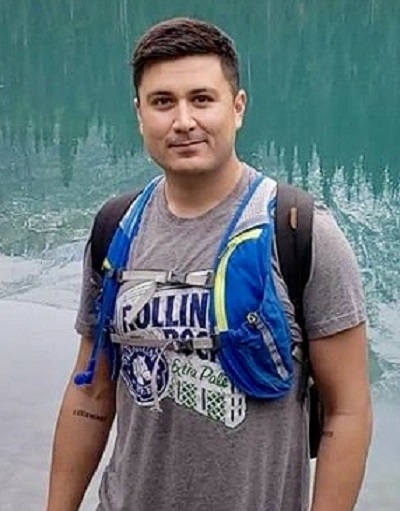 In April 2018 Tyabji-Sandana pleaded guilty to attempting to possess acetyl fentanyl, a less potent version of fentanyl in Calgary.
He was to serve a two-year, less a day, conditional sentence in B.C. with the first eight months as house arrest, the next eight months with a curfew and the remaining five months as probation.
He was arrested and charged with one count of importing a controlled substance after a drug bust in Calgary in 2015.
Calgary Police said in a press release that on July 14, 2015, a Border Services Officer at the Canadian Border Services Agency's Vancouver International Mail Centre intercepted a parcel declared as a "muffler" that was destined for a Calgary resident. As the officer was conducting an examination of the parcel, an unknown white powder was found and the officer suspected it to be fentanyl.
The officer sent a sample of the unknown substance to the CBSA Laboratory, which confirmed her suspicion and CBSA engaged the support of the RCMP to further the investigation. The RCMP then began working with Calgary Police Service and on July 22, a warrant was executed on a Calgary residence in the 2400 block of 14 Street S.W., resulting in one arrest. Through the investigation, 122 grams of fentanyl was seized with an estimated value of $348,000.