THANKS to the generosity of the community, RCMP officers and staff and volunteers, the 2019 Keian's Holiday Wish Toy Drive and Pack the Police Car charitable campaigns have been a resounding success.
Between December 2 and 14, the Surrey RCMP accepted donations of cash or new, unwrapped toys for the children at Surrey Memorial Hospital, BC Children's Hospital, and Canuck Place Hospice in memory of six-year-old Keian Blundell.
With the help of the kind-hearted people across Surrey, more than $9,400 in cash donations and 1,800 toys were collected to make the holidays a little brighter for sick children and their families.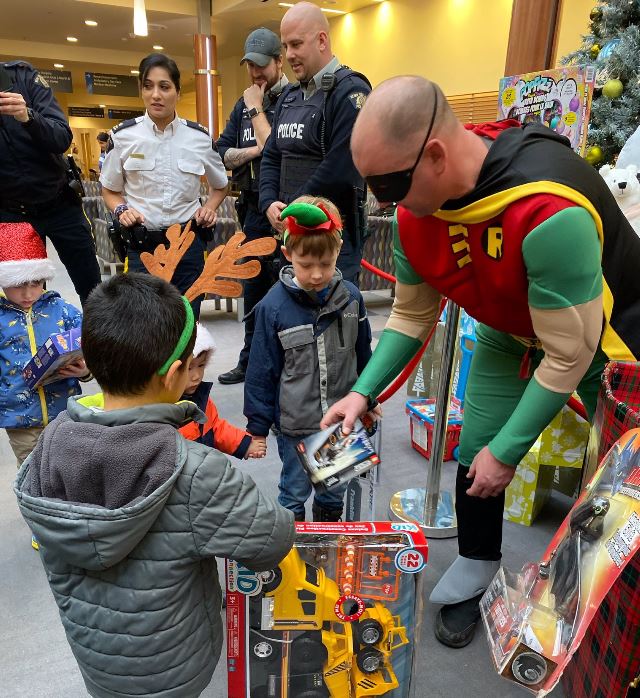 "Thank you to everyone who donated so generously," said Constable Mark Peterse. "We were overwhelmed by the tremendous response by the community."
Surrey RCMP officers continued the season of giving by delivering over 3,800 pounds of food and over $5,700 cash to local food banks and Christmas hamper programs as part of the detachment's annual "Pack the Police Car" events. This year's events were held at five Save on Foods locations across Surrey between November 23 and December 19. The donations collected will help people in need in the community.
"Time and time again, our community has shown its generosity," said Community Services Officer, Superintendent Shawn Gill. "On behalf of Surrey RCMP, thank you to everyone who contributed to helping those in need this holiday season."
For more information or to donate, visit the websites for the Surrey Food Bank, Sources Food Bank and Cloverdale Christmas Hamper Program
For more information on "Keian's Holiday Wish Toy Drive", visit the Surrey RCMP's Facebook page and follow on Twitter .