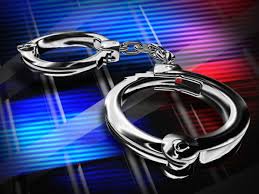 THURSDAY UPDATE: 
The BC Prosecution Service has approved seven charges against Cheng Ian Huang, 42, of Richmond in this case: One count each of kidnapping, assault, assault with a weapon, possession of a firearm without permit, sexual assault using a Taser, impersonating police officer and utter threat.
SHORTLY before 8:30 a.m. on Wednesday (May 30), a Good Samaritan in a vehicle was approached by a distraught young woman on foot near the west end of Williams Road. The woman alleged she had been assaulted and managed to escape her captor. The woman was transported to Dixon Elementary School and met by Richmond RCMP officers.
Subsequent investigation resulted in identifying a location where police believe the young woman was held, a residence in the 3000-block of Jesmond Avenue. Around 1 p.m., police secured this location and the surrounding area.
Just prior to 4 p.m, Richmond RCMP were able to negotiate with a lone male at the residence and he surrendered peacefully. The male, 42, from Richmond was taken into custody. No injuries or fatalities were noted.
Richmond RCMP worked with community partners at Dixon Elementary School in order to safeguard the staff and students. A brief hold and secure protocol was enacted from 2:15 – 4:15 p.m.
The investigation is ongoing and officers are still securing the residence.
Anyone with information regarding this investigation can contact the General Investigation Section (GIS) of the Richmond RCMP at 604-278-1212 or by email at Richmond_Tips@rcmp-grc.gc.ca.
Should you wish to remain anonymous, contact CrimeStoppers by phone at 1-800-222-TIPS (8477).