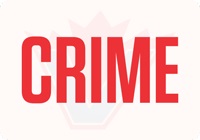 AT approximately 12:15 p.m. on Thursday, Chilliwack RCMP received a report of a man armed with a weapon attempting to rob a financial institution in the 9200-block of Young Road, Chilliwack.
All available police resources including frontline members, the Integrated Emergency Response Team, RCMP Air Services and Police Dog Services proceeded to the area. Police said they worked diligently to contain the situation and resolve the situation peacefully.
At approximately 1:35 p.m., a 64-year-old man was taken into police custody without incident. No one was physically injured during this event. Chilliwack RCMP Victim Services have been engaged to support those affected.
Anyone with any information regarding this robbery is asked to contact Constable Paul Gill of the Chilliwack RCMP at 604-702-4202 or 604-792-4611.