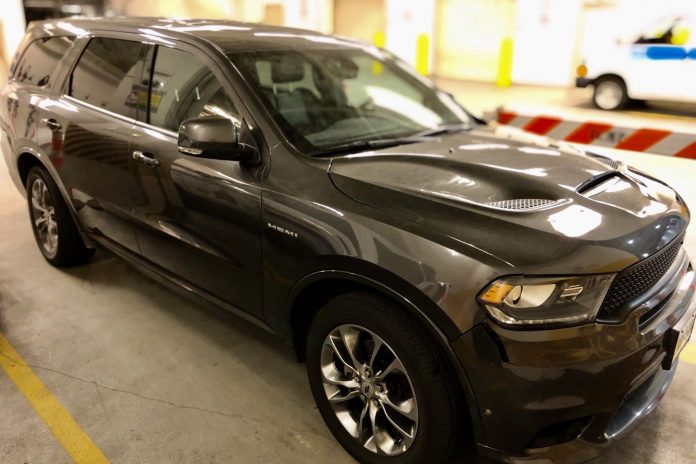 ON Monday at 8:40 a.m., a North Vancouver RCMP officer was patrolling in the area of the North Shore Auto Mall, near Fell Avenue and Automall Drive when he spotted a grey Dodge Durango SUV driving erratically. The driver of the SUV saw the officer and sped away at a high rate of speed.
However, a moment later he circled back, drove toward the officer, and crashed into the police cruiser. After the collision, the Durango fled the area and the officer attempted to pursue the vehicle. But to prevent further risk to the public, the pursuit was quickly terminated.
Due to damage sustained by the Durango, it was not able to drive very far. Multiple officers responded and conducted patrols looking for the vehicle. Thirty minutes later, police observed the Durango less than a kilometre away, stopped at a dead-end road in the area of Phillip Avenue and West 1st Street. A man believed to be the driver was standing outside the vehicle. RCMP arrested a 26-year-old male resident of Princeton, B.C., without incident.
Investigators plan to recommend that BC Prosecution Service charge him with a number of offences, including assault with a weapon, dangerous operation of a vehicle, and flight from police.
One officer sustained minor injuries in the incident. "The police officer suffered back injuries and was treated at the local hospital," said Sgt. Peter DeVries. "He was released after being examined by doctors, and will recover. We're relieved there weren't more serious injuries to the officer or members of the public."
The driver will appear before a Justice of the Peace Monday afternoon via teleconference. The incident did not cause any traffic delays.