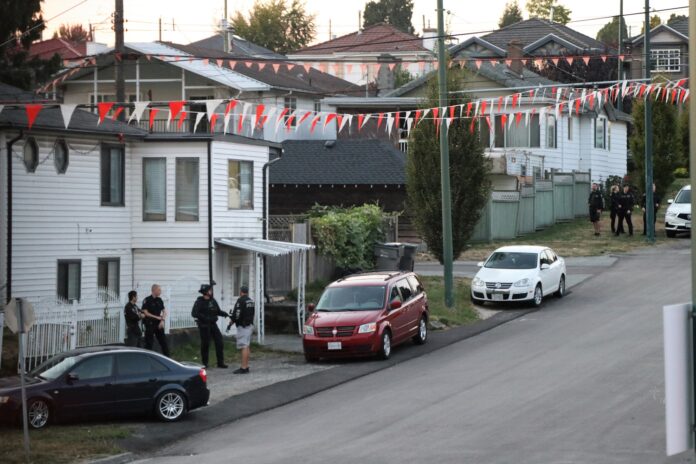 ON Tuesday night at around 8:30 p.m., Vancouver Police were called to the area of Main Street and Marine Drive for reports that a man pointed a gun at another man, threatened him and then went into his suite.
Negotiations went on for hours, but were unsuccessful. Shortly after 2:30 a.m. on Wednesday, the VPD Emergency Response Team entered the room. The man was arrested and taken to jail.
Charges related to pointing a firearm and uttering threats will be recommended, Constable Tania Visintin told The VOICE. "Thankfully there were no injuries to the suspect, the public or police," she added.
Photos by Sukhwant Dhillon / AM 600 Sher-E-Punjab Radio