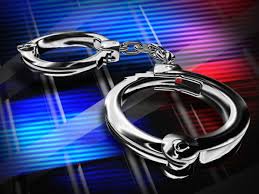 VANCOUVER Police arrested a man in his 20s on Saturday morning after he allegedly drove across the border into Canada from the United States without stopping.

At around 8:20 a.m., Vancouver Police were notified by Surrey RCMP that a man driving a blue pick-up truck with Oregon licence plates had driven through the border minutes before without stopping and was speeding towards Vancouver.
A few minutes later, Vancouver Police officers located the truck driving in the area of West 16th Avenue and Oak Street. They attempted to pull the vehicle over using lights and sirens, but the driver refused to stop and continued towards Vancouver's West Side with the police pursuing.
The truck collided with a Mazda sedan on West 10th Avenue at Alma Street just before 8:30 a.m., and then crashed into an unoccupied retail store. The 32-year-old Vancouver man driving the Mazda received minor injuries. The suspect driving the truck was arrested and taken to jail.
"The radio equipment used by first responders across the Lower Mainland allows them to talk to each other during emergencies. Efficient communication between agencies led to the swift arrest of this man who made unauthorized entry into Canada," said Vancouver Police Constable Jason Doucette. "Investigators are now working with our partnering agencies to determine who this man is and why he ran the border."
The Vancouver Police will be recommending charges related to dangerous driving and causing a police pursuit. Additional charges are anticipated as the investigation progresses.