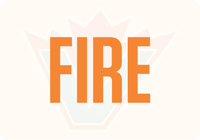 ON Monday, May 29 at 4:56 a.m., firefighters responded to the 600-block of East 6th Avenue for a report of a fire in a residential building. Firefighters found a male occupant of the building with serious burn injuries outside of a unit.
The fire was a result of open flames which ignited combustibles and caused the burn injuries. The working sprinkler system contained the fire but smoke alarms were not operational, said Matthew Trudeau, Public Information Officer, Vancouver Fire Rescue Services.
The male patient, approximately 34 years of age, was treated on scene and transported with life-threatening injuries to Vancouver General Hospital.