SAFE Surrey Coalition councillors Mandeep Nagra and Doug Elford on Monday sounded the alarm on the growing crisis faced by tenants in Surrey, noting that recent reports of massive rent increases and the threat of evictions have raised serious concerns about the affordability and stability of rental housing in the city.
The councillors attribute this dire situation to Surrey Mayor Brenda Locke's decision to increase property taxes by an unprecedented 12.5%, up from the previous rate of 2.9%.
Nagra and Elford said that the substantial property tax hike has directly resulted in increased costs for landlords, putting immense pressure on them to pass these expenses onto tenants. As a consequence, many vulnerable tenants are now facing the risk of eviction due to unaffordable rent increases. They said they firmly believed that urgent action was needed to address this crisis and prevent further hardships for Surrey residents.
"It is deeply troubling to see our fellow residents facing such challenging circumstances," said Nagra. "Surrey has been known for its affordability, but the recent property tax increase has disrupted the delicate balance between landlords and tenants. We must find a solution that protects our tenants and preserves the integrity of our rental housing market."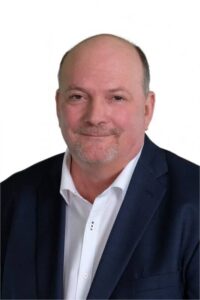 Elford added: "The unprecedented 12.5% property tax increase was a decision that will have far-reaching consequences. We call on Mayor Brenda Locke to reconsider this quadruple property tax increase and take immediate steps to mitigate its impact on tenants. We have been presented with an opportunity to utilize the $89 million from the Province, along with additional funds of approximately $30 million per year, to reduce the property tax increase to single digits. This would provide much-needed relief to tenants and help prevent unnecessary evictions."
The Safe Surrey Coalition said it is committed to working collaboratively with all stakeholders, including the mayor and council, to find practical and effective solutions to the housing affordability crisis in Surrey. It is crucial that the well-being and security of tenants are prioritized, ensuring that they can continue to live in safe and affordable housing without the fear of displacement.
Nagra and Elford urged Locke to heed their call and take immediate action to reduce the property tax increase. By doing so, Surrey can create a more sustainable and inclusive community, where all residents can thrive and have access to safe and affordable housing, they added.