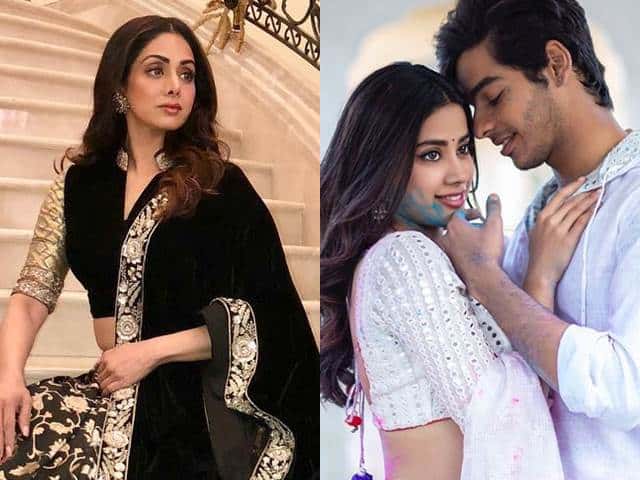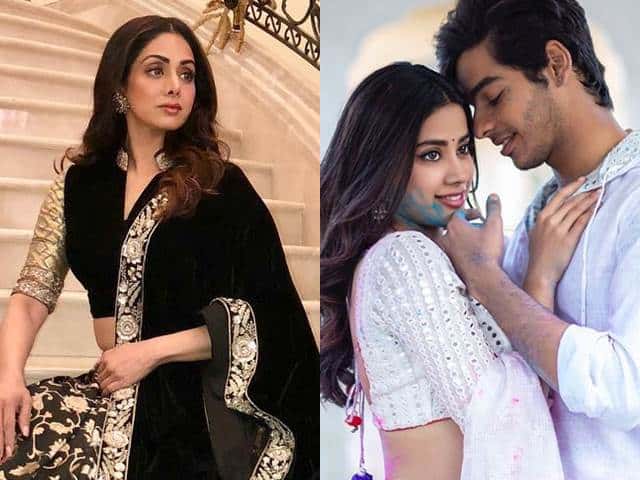 Mumbai (PTI):
 It was an emotional moment for Janhvi Kapoor to begin the promotions of her debut "Dhadak", the Hindi adaptation of the Marathi hit "Sairat", a film, she says her mother, veteran star Sridevi, wanted she should be a part of.
Directed by Shashank Khaitan, "Dhadak" is the official adaptation of Nagraj Manjule's critically-acclaimed film and is produced by Karan Johar.
Janhvi's debut comes a few months after her Sridevi's sudden death at the age of 54 in February.
"I saw 'Sairat' with mom at home and I remember telling her 'I wish that this was my first film and I could do something like it'. Me and mom had this big discussion on how she wanted a role like this for me and then you (Karan) called and it happened," Janhvi told reporters here.
When asked if she had received any tips from her, Janhvi, with a lump in her throat, said, "I definitely miss her today… The biggest and the most helpful tip is to work hard and feel every emotion."
On whether her father, producer Boney Kapoor, gave her a piece of advice for her first film, the 21-year-old said, "He didn't give any tips but he has given me a lot of love and support, which is far more important."
While the original film featured Rinku Rajguru and Akash Thosar, the adaptation will see Janhvi and Ishaan Khatter as young lovers.
Janhvi said she has treated her character differently from the one in "Sairat".
"What Rinku did with that character, I don't think any other actor can even touch it. But my character is different from hers. I tried portraying my character with a lot of honesty right from the beginning," she said.
Ishaan, who made his debut with Majid Majidi's India-based film "Beyond the Clouds" earlier this year, said he is thrilled to be a part of "Sairat".
"When I saw the (original) film, I was completely taken in. I was consumed by it. It took me a while to register that I will be doing this," Ishaan said.
"When we saw the film once, Shashank had told us not to watch it again because then we would get influenced to some extent. So we took a fresh approach and prepared," he added.
Janhvi's family including father Boney, sister Khushi, uncles Anil Kapoor and Sanjay Kapoor and cousins Harshvardhan Kapoor, Mohit Marwah were also present at the event to encourage her.
Actor Neelima Azeem was also there to support her son Ishaan.
Actor Arjun Kapoor, who is the half-brother of Janhvi, also extended his support to her in an Instagram post.
"Tomorrow you will be part of the audience forever @janhvikapoor cause your trailer comes out… Firstly, sorry I'm not there in Mumbai but I'm by your side, don't worry. I just wanted you to know this profession is amazing if you work hard, be honest, learn to take the accolades with the brickbats, respect opinions, yet follow your own path and instinct.
"It's not gonna be easy but I know your are ready for all the madness that will ensue. All the best for #dhadak! I'm certain my friends @shashankkhaitan and @karanjohar have presented you and @ishaan95 as the modern Romeo and Juliet with elan!" he wrote alongside his photograph with her, Khushi, Anshula and father Boney Kapoor.
To this Janhvi had replied, saying, "I'll make you'll proud I promise."
"Dhadak" is scheduled to release on July 20.