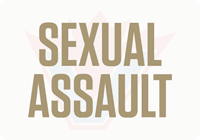 AS the use of dating and "hook-up" apps becomes more prevalent, Surrey RCMP say they have seen an increase in the number of reported sexual assaults which occurred after individuals met using an online app.
"There are risks involved in meeting with people you are not familiar with, particularly if you meet in private," said Staff-Sgt. Lyndsay O'Ruairc, Surrey RCMP Vulnerable Persons Section, on Friday. "It's important to have a safety plan and you should always let someone else know where you are going and who you are meeting with when meeting someone you don't know."

Surrey RCMP have also seen an increase in the number of sextortions in the past year. Sextortion is the practice of extorting money or sexual favors from someone by threatening to reveal evidence of their sexual activity. These types of incidents often involve nude photographs which have been sent over the course of a relationship.
"What begins as a romantic gesture between friends or intimate partners can lead to exploitation," warned O'Ruairc. "Not every relationship lasts beyond Valentine's Day. What will happen to those intimate photos after your relationship is over?"
Crimes involving intimacy and sex can be very difficult to report. Surrey RCMP say they are committed to providing a supportive environment for all victims of crime. If you are the victim of a sexual assault or sextortion, you are urged to call Surrey RCMP at 604 599 0502.
More personal safety tips are available for you and your loved ones on the Surrey RCMP website.  
READ ALSO: