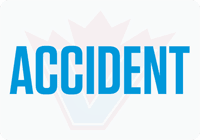 VANCOUVER Police are appealing for witnesses after a collision claimed the life of a 41-year-old man on Wednesday night.

The collision, involving a motorcycle and a white Mazda 3, happened around 6:45 p.m. near Rupert Street and East 41 Avenue. The motorcycle rider, a Vancouver resident, died on scene despite efforts by paramedics to save his life.
The driver of the Mazda 3, a 26-year-old Vancouver man, remained at the scene and was cooperative with police.
Drugs and alcohol are not considered to be the cause of the collision at this time.
Witnesses or anyone with dashcam footage are asked to call VPD's Collision Investigation Unit at 604-717-3012.