NEW Westminster City Council on Monday unanimously passed a motion to name the Q to Q Ferry docks in Queensborough and downtown (New Westminster Quay) as well as a trail, which is attached to the dock on the Queensborough side, in commemoration of the Komagata Maru.
According to a federal government website: "On May 23, 1914, the Komagata Maru reached Vancouver's harbour via Hong Kong and Japan carrying 376 prospective South Asian immigrants who hoped to settle in Canada. … Their arrival provoked massive opposition from the public, and prevalent ideas of race and exclusion held by the majority of the local population led to an outpouring of racial rhetoric and considerable effort to force the ship's return to India."
Councillor Chinu Das told The VOICE that the decision to name them in commemoration of the Komagata Maru was taken "because our feeling was that the two things that were denied to the passengers of the Komagata Maru were to dock on this soil and to walk on this soil; so it was symbolic in that kind of recognition."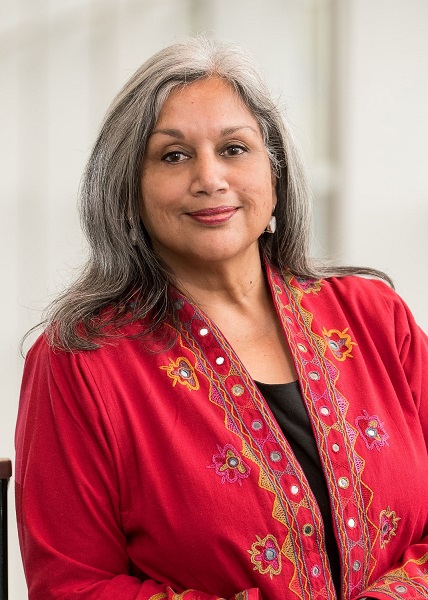 She said that an apology from the City will also be included because the words that the Council and Mayor in 1914 "chose to talk about the Komagata Maru incident were very offensive even if you think of them in terms of 'well those were the ideologies of that time.'"
She added that there should have been some measure of respect in handling it as elected officials. "They should have handled it differently. … They could have spoken more respectfully of the passengers," she noted.
The initiative was taken by Raj Singh Toor, the grandson of one of the passengers on the Komagata Maru, and Vice President and spokesperson for the non-profit Descendants of the Komagata Maru Society.
In August 2019, he wrote an email requesting that the New Westminster City Council recognize the suffering of the Komagata Maru passengers.
In October 2019, Toor attended Council and requested that the City consider naming a street, park or other City asset after the Komagata Maru. The Council directed City staff to do a report on the connection of New Westminster and the Komagata Maru incident.
The report presented to Council that was prepared by Robert McCullough, Manager of Museums and Heritage Services, states: "Research has not uncovered conclusive evidence of direct support offered by New Westminster's South Asian community to the passengers of the Komagata Maru. However New Westminster was home to one of three prominent BC South Asian communities at the time; the others were Abbotsford and Vancouver. For this reason, it is likely that members of this community were supportive of passengers on board the vessel. Furthermore, research within municipal assessment roles from 1913 and 1916 has identified one individual – Met Singh – who may have been a member of the Komagata Maru Shore Committee. The Shore Committee was a group of BC residents that organized to support Komagata Maru passengers through fundraising efforts, legal services and the provision of food and water. Met Singh owned two properties along Ewen Avenue across the street from today's Sukh Sagar Park. His name is similar to that of Mitt Singh Pandori who was a member of the Shore Committee and secretary of the Vancouver Khalsa Diwan Society. SFU Library Archival records indicate that Mitt Singh worked at lumber mills in both Vancouver and New Westminster. It is feasible he and Met Singh are the same individual and there are different variants to the spelling of his name. Research into this connection is ongoing."
Toor, who has been doggedly advocating for naming of some road or park or other city asset to commemorate the Komagata Maru in different cities, thanked New Westminster Mayor Jonathan X. Coté and City Councillors as well as the City staff for "making this a reality."
He said: "With this motion, we can see a new and much brighter chapter of the Komagata Maru story being written, and it is showing B.C. to be a much more tolerant and inclusive community."