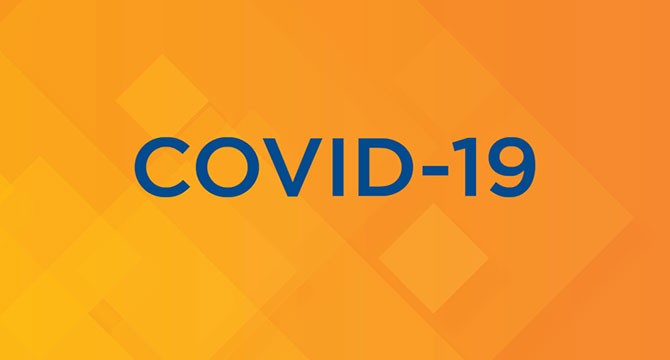 ADRIAN Dix, Minister of Health, and Dr. Bonnie Henry, Provincial Health Officer, announced on Saturday that there was no COVID-19 related death in British Columbia for the second day in a row.
There were 11 new cases of COVID-19, for a total of 2,573 cases in the province.
There are 228 active cases of COVID-19 in the province, and 2,181 people who tested positive for COVID-19 have recovered.
Of the total COVID-19 cases, 35 individuals are hospitalized, five of whom are in intensive care. The remaining people with COVID-19 are recovering at home in self-isolation.
Every health region in British Columbia has patients with COVID-19. Since the start of the pandemic, there have been 902 in the Vancouver Coastal Health region, 1,285 in the Fraser Health region, 127 in the Island Health region, 195 in the Interior Health region and 64 in the Northern Health region.
There have been no new COVID-19 related deaths in the last day, for a total of 164 deaths in British Columbia.
There have been no new health-care outbreaks and two outbreaks have been declared over at Haro Park and at Evergreen House. In total, 13 long-term care or assisted-living facilities and one acute-care unit have active outbreaks.
Public health teams continue to provide support for the community outbreaks at federal corrections facilities, food processing facilities, in the poultry sector, and for individuals connected to the Kearl Lake plant in Alberta.
Reopening of schools
Dix and Henry added: "On Monday, our K-12 schools will re-open to in-class learning for the remainder of the school year. We are ready for this and are re-opening schools because it is safe to do so.
"We have learned a lot about COVID-19 – where the greatest risks are, and the measures we can take to protect ourselves and our loved ones.
"We know that COVID-19 has a very low infection rate in children, and children have milder symptoms. We also know that transmission in children, and between adults and children mostly occurs in household settings, not in schools, or playgrounds.
"We have purposely timed the re-opening for two weeks after the start of phase two to make sure we could proceed safely. Had there been a significant increase in new cases, schools would not be opening.
"Restarting in-class instruction now is a cautious approach that gives teachers and other education staff the tools and experience to prepare for the larger return to school in the fall, while supporting those children and families who need it.
"Much thought and consideration has gone into this decision; to provide the best protection to everyone in our schools – students, teachers, learning assistants, and administrators.
"This is the right time to make this happen, and precautions and safety measures are in place.
"While we are proceeding with the re-opening of in-class learning, as we look ahead to the summer months, a new Provincial Health Officer order has been put in place restricting the operation of overnight camps for children and youth. Such camps often have large numbers of people, making safe physical distancing a challenge.
"We must remember that large gatherings are a significant risk for transmission. This is because someone can be asymptomatic or have very mild symptoms, and data has shown us that the more people you are around, the higher the likelihood that someone has COVID-19.
"Inside or outside, a family get-together, a workplace meeting or religious service – the risk of transmission increases the larger the gathering.
"Let's not put at risk the sacrifice of so many and undo the progress we have made so far. To keep COVID-19 at bay we need to stay slow and low, moving slowly with thoughtful consideration and keeping our curve flat."
Assisted living, long-term care homes and seniors' rental buildings with past or ongoing COVID-19 outbreaks
Vancouver Coastal Health:
Amica Edgemont
Berkley Care Centre long-term care facility
Royal Arch Masonic Home long-term care facility
South Granville Park Lodge long-term care facility
Fraser Health:
Chartwell Willow long-term care facility
Clayton Heights long-term care facility
Eden Care Centre long-term care facility
Langley Lodge long-term care facility (second outbreak April 29)
New Vista Care Home long-term care facility
Nicola Lodge long-term care facility
The Cedars in Mission assisted living facility
Valhaven Home long-term care facility
Worthington Pavilion
Outbreaks declared over:
Amica Retirement Home long-term care facility
Cedarbrook Chateau independent living
Central City Lodge
Delta View long-term care facility
Dufferin Care Centre
Evergreen Heights assisted living
Evergreen House long-term care facility
German Canadian House long-term care facility
Guildford Seniors Village long-term care facility
Hollyburn House long-term care facility
Haro Park long-term care facility
Inglewood Lodge long-term care facility
Kootenay Street Village long-term care facility
Langley Gardens long-term care facility
Langley Lodge long-term care facility (first outbreak declared over April 25)
Little Mountain long-term care facility
Lynn Valley long-term care facility
MSA Manor long-term care facility
Orchard Manor at Hawthorn Park long-term care facility
Shaughnessy Care Centre long-term care facility
Swedish Canadian Manor assisted living
The Harrison at Elim Village long-term care facility
Villa Cathay long-term care facility
Windermere Care Centre long-term care facility