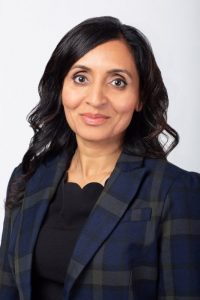 NYCKI Basra, a Council candidate for Vancouver First, says that as a child her parents instilled in her the values of "Seva" (selfless service). Learning these values at a young age has guided her to serve Vancouver, her home and community.
Basra has served many years volunteering for various organizations and these experiences have made her well versed in the issues of housing, transportation, and the opioid crisis that Vancouver currently faces.
Basra has 21 years of law enforcement experience where she spent several years working in the Downtown Eastside on key files such as the Missing Women Task Force. She is presently a member of the Vancouver IOOF, where she helps raise funds for organizations such as WISH Drop-in Centre and Starlight Children's Foundation.
Basra holds a degree in communication and a Juris Doctorate in Law. She has extensive experience working on large projects at the local, national and international levels. Presently, she is an articling student for a boutique law firm in Yaletown completing her requirements to become a lawyer.
Basra has volunteered for the Red Cross, Western Canada's Wilderness Committee, the Canadian Cancer Society, Student Legal Services, Rotary and the Dalai Lama Centre for Peace. Nycki was a member of the Richmond Intercultural Advisory Council and chaired the Richmond Law Enforcement Multicultural Advisory Committee.
Basra's says her primary goal is to advocate for the interests of the residents of Vancouver and ultimately to create a community that will be a model for the world. "We come from all walks and depths of this world and have come together to live in this beautiful city. Let us create a community where we can grow and learn with each other."
Twitter: @nyckibasra
IG: Nyckibasra
Linked in: Nycki Basra