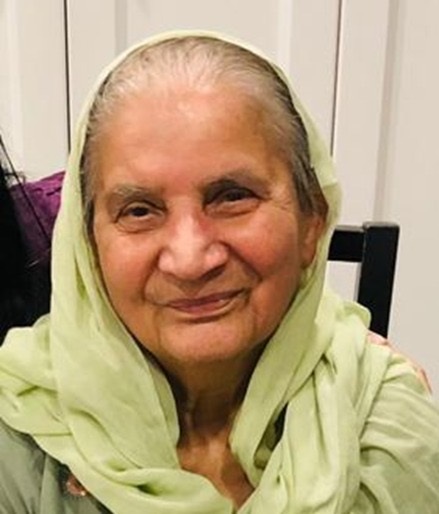 OUR beloved Mom, Surjit Kaur Sangha, widow of the late Parshan Singh Sangha, departed this world on February 5, 2022, at the age of 85 years.  She was born in the village of Pharala, Punjab, India and lived in Vancouver, Canada, since 1971, where she raised her family.
Surjit Kaur is survived by her son Gurmit Singh (Gurpreet Kaur) and daughters Jasbir Kaur (Dilaver Singh), Balvinder Kaur (Kulbinder Singh) and Kulvinder Kaur (Sunny Singh), her 12 grandchildren and seven great-grandchildren.
Mom loved everyone and was loved by all. She was dedicated to her family, devoted to her faith and had a serene and peaceful strength. Mom was kind and warm, meeting everyone with smiles and laughter.
The memorial service will be on February 15 with the Antim Ardas at Gurdwara Sahib Khalsa Diwan Society Ross Street starting at 4:30 p.m.