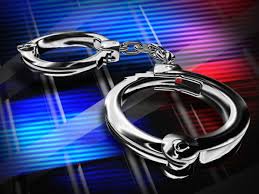 PEEL Regional Police investigators from the Street Level Organized Crime Unit have seized a loaded firearm and arrested Michael Khan, 21, of Brampton a male as a result of a residential search warrant executed in the City of Brampton.
On July 19, investigators of the unit executed a warrant in the area of Sandalwood Parkway and Revelstoke Place. During the search, a loaded .38 calibre revolver, ammunition and illegal drugs were seized.
Khan was charged with the following offences:
Unauthorized possession of a firearm
Knowledge of unauthorized possession of firearm
Possession of a loaded prohibited or restricted firearm
Careless storage of a firearm, weapon, prohibited device or ammunition (two counts)
Possession of a prohibited device or ammunition for a dangerous purpose
Breach of recognizance
Possession for the purpose (two counts)
Anyone with information pertaining to this matter is asked to call the Street Level Organized Crime Unit at (905) 453-3311, ext. 7700. Information may also be left anonymously by calling Peel Crime Stoppers at 1-800-222-TIPS (8477), or by visiting www.peelcrimestoppers.ca.