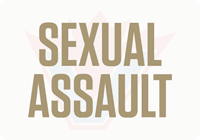 ONTARIO'S Peel Regional Police investigators from the Special Victims Unit have charged a 57-year-old man from Mississauga with an alleged sexual assault.
On Wednesday, February 3, the victim, a 20-year-old man, attended a home-based clinic of a homeopathic health practitioner in the City of Mississauga. During the session, the victim was sexually assaulted by the practitioner. The victim subsequently contacted police to report the incident.
On Monday, February 15, investigators charged Aziz Qureshi with one count of sexual assault. He was released with a future court date and will appear at the Ontario Court of Justice in Brampton.
Investigators believe there may be additional victims and are appealing to anyone who may recognize or may have had a similar encounter with the accused to contact investigators.
Anyone with any information is asked to contact the Special Victims Unit at 905-453-2121, ext. 3460. Information may also be provided anonymously by calling Crime Stoppers at 1-800-222-TIPS (8477) or by visiting peelcrimestoppers.ca.