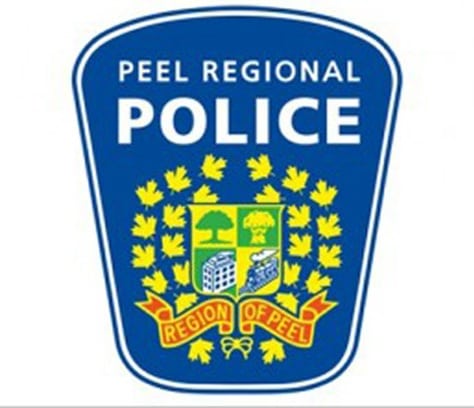 UPDATE:
Mohammad Moiz Omar, a 24-year-old man from Mississauga, has been formally charged with the following offences:
Assault with a weapon
Administering noxious substance with intent to endanger life or cause bodily harm
Possession of a weapon for a dangerous purpose
Utter threat to cause death or bodily harm
Carrying concealed weapon
Mischief to religious property
He was held for a bail hearing and appeared before the Ontario Court of Justice in Brampton.
"Violence of any kind is unacceptable in our community and we are taking this matter extremely seriously. This is an ongoing investigation led by 12 Division Criminal Investigations Bureau and we will continue to work closely with our community partners as our Diversity, Equity and Inclusion and Divisional Mobilization Officers continue to engage with faith leaders and community members. We will continue to provide updates as the investigation unfolds." said Superintendent Rob Higgs, Commander of 12 Division.
Earlier story:
ONTARIO'S Peel Regional Police on Saturday arrested a Mississauga man responsible for a possible hate-motivated crime that occurred at a mosque in the City of Mississauga.
On March 19 at approximately 7 a.m., police attended the Dar Al-Tawheed Islamic Centre in the area of McAdam Road and Matheson Boulevard in Mississauga regarding an assault. A man walked into the mosque and discharged bear spray towards the members of the mosque while brandishing a hatchet. The members of the mosque quickly subdued the man and held him until police arrived.
The mosque members received minor injuries as a result of the bear spray.
Mohammad Moiz Omar, 24, of Mississauga, was arrested, and police are considering all possible motivations, including hate, for the incident as charges are pending. At this stage of the investigation, it appears to be an isolated incident.
Peel Regional Police said they will continue to be present in the area to offer reassurance to the community and the mosque and provide additional support to those affected by the incident.
Anyone with information on this incident is asked to call investigators at 12 Division Criminal Investigation Bureau at (905) 453–2121, ext. 1233. Information may also be left anonymously by calling Peel Crime Stoppers at 1-800-222-TIPS (8477), or by visiting www.peelcrimestoppers.ca.