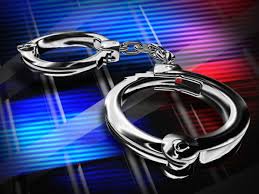 ONTARIO'S Peel Regional Police announced on Saturday that they have arrested and charged Tej Boparai, 20, of Richmond Hill and two juveniles for firearm and weapon offences, robbery, kidnapping and assault in Brampton.
On September 21, at approximately 5:30 p.m., the victim, a 16-year-old male from Brampton, was at the soccer centre at Sandalwood Parkway and Dixie Road in Brampton. He was approached by three males and forced into a vehicle at gun-point. The victim then had his cell phone stolen.
He attempted to run away, but was not able to and was assaulted by the three males. He was then driven to his residence where witnesses intervened. The males then fled the area in their vehicle. The victim did not sustain any injuries.
Police located the three males at 7:48 p.m. Boparai and a 17-year-old male from Richmond Hill and a 16-year-old male from Scarborough were arrested and charged with the following offences:
* Imitation firearm – use while committing offence
* Kidnapping with the intent to cause a person to be confined or imprisoned
* Possession of weapon for dangerous purpose
* Robbery
* Assault
* Assault with a weapon
The 17 year-old male from Richmond Hill received an additional charge of breach of recognizance.
All three attended the Ontario Court of Justice in the City of Brampton for a bail hearing on September 22.
Anyone with information regarding this incident is asked to contact investigators with the 21 Division Criminal Investigation Bureau at(905) 453-2121, ext. 2133. Information may also be left anonymously by calling Peel Crime Stoppers at 1-800-222-TIPS (8477), or by visiting peelcrimestoppers.ca.