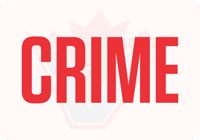 SURREY RCMP, together with the Surrey Fire Department, are investigating an early morning explosion and fire which occurred in the Guildford area.
On April 11 at approximately 2:45 a.m., Surrey RCMP were advised by Surrey Fire Department of an explosion and fire at a pub – Jack's Public House – in the 9000-block of 152nd Street.  Frontline officers attended the scene and assisted with road closures and spoke with witnesses as the fire department worked to contain the fire. Witnesses reported seeing an individual run out of the building after the explosion and leave the area. Police Dog Service attended the scene and conducted a track and search of the area but were unable to locate this individual.
Approximately one hour later, Surrey RCMP received a report from BC Ambulance Service (BCAS) that they had attended a residence in Guildford for an individual who had sustained injuries consistent from a fire. A 36-year-old Surrey man was transported to hospital with serious life-threatening injuries.
Surrey Fire Department has now deemed the explosion and fire as suspicious. The Surrey RCMP General Investigation Unit has taken conduct of the investigation and will continue to investigate the matter with the assistance of Surrey Fire Department investigators.
Anyone with further information who has not already spoken with police or may have video surveillance or dash-cam video, is asked to contact Surrey RCMP at 604-599-0502.  If they wish to remain anonymous, they should contact Crime Stoppers at 1-800-222-8477 or www.solvecrime.ca.